Careers – Ford Certified Technicians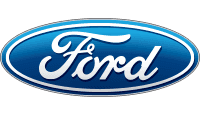 Carmenita Truck Center, a light and medium duty commercial truck dealership is hiring for FORD CERTIFIED TECHNICIANS offering top pay!
Join us for a rewarding career where you will receive excellent benefits and a commitment to your ongoing service training. We reward approved training with bonus pay of up to $3,000 per year! High performers are recognized and your growth and development is our concern.
Non-Ford certified need not apply.
Requirements/Qualifications:
• Must have current Ford Certification
• Ability to perform complete diagnosis
• Perform repairs in a timely/efficient manner following Ford repair procedures
• Write a complete repair order stories
• Knowledge of dealership policies and procedures
• Ability to track flat rate time properly
• Must have strong diagnostic abilities
• Clean/Valid Driver License
We Offer:
• Top Industry Pay
• Medical, Dental, and Vision Benefits
• 401(k) with Company Match
• Paid Vacation
• Opportunity for Advancement
Carmenita Truck Center is Located in Santa Fe Springs, right off the 5 Freeway.
---
Ready to apply? Fill out the following form to be considered for a position here at Tom's Truck Center!