BLOG – Bill Mountford Interview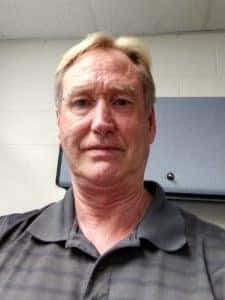 Employee Interview Questions
Work Related
How long have you been in the truck industry? I have been in the industry for 10 years.
Have you always been in sales? Other professions? Been in sales most of my life, other than being a nurse for seven years.
What do you like about working in sales? Really enjoy working with very smart people who own their own businesses. Love to see the different types of businesses. Getting to be able to help solve my customers problems, which helps them to be more profitable.
What is your role here at Tom's? My role is to sell new & used trucks.
How long have you been at Tom's? Originally worked for Tom's from 1996-2003. This time I have been with Tom's for four months.
What do you like best about working at Tom's? Best perk? The best perk is the team environment with used trucks. We help each other and there is a lot of trust between us.
Sales goals that you have reached? In my four months back I have sold a lot of trucks.
Any upcoming sales or deals? Yes, I have several trucks to deliver, and sold two this week.
What is the best advice someone has given you for succeeding in sales? Communication & relationships.
What is one important skill that you have acquired at Tom's? The skill would be patience, still needs work.
What piece of technology could not work without? The computer.
Life Related
Favorite hobbies or activities? Hanging out at home with my wife and dog.
How would you spend $1 million? Use towards retirement.
Favorite sports teams? Enjoy sports, but don't have a favorite team per say.
If you could live anywhere in the world, where would it be? Right here in the USA.
What is the best vacation you have ever taken? The best vacation I ever had was to Maui
If you could host a talk show, who would be your first guest? My first guest would be Donald Trump.
What would you do with "15 minutes of fame"? I don't really want fame.
If you could stay a certain age forever, which age and why? Would have to say 50. Still very energetic, strong, and smart enough not to do stupid things.
If you had $1,000 to spend at one store, which store would you pick? eBay
Any funny sales stories? A customer of mine, said cheaper is more better, you give me a price for 10, I'll buy one now and 9 later.
Worst pet peeve? When people say they will call you back and they don't.