California HVIP and How to Take Part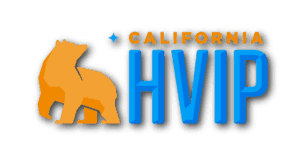 The California Air Resources Board (CARB), in partnership with CALSTART, launched the Hybrid and Zero-Emission Truck and Bus Voucher Incentive Project (HVIP) and Low NOx Engine Incentives in 2009, to accelerate the purchase of cleaner, more-efficient trucks and buses in California. This initiative provides point-of-sale discounts to vehicle purchasers. No rebate checks, no tax credits, the price you see is the price you would pay.
Whether you want to purchase a vehicle, sell a HVIP-eligible vehicle, or want to bring your vehicle into the clean transportation market, this project can help you achieve your transportation goals.
Tom's Truck Center is associated with the following vehicles that are part of the HVIP;
SEA 6500 EV
SEA E-450 EV
SEA NRR EV
SEA NPR EV
SEA 195 EV
Trucks and buses are responsible for nearly 37% of California's greenhouse gas and criteria emissions. With all of our help, by deploying electric, hybrid, and natural gas trucks and buses, we can help reduce these emissions.
Currently, all funds available for HVIP for fiscal year 18-19 have been requested, and a waitlist is in effect. You can request vouchers, however, they will not be reviewed or approved until more funds are available. Check the HVIP website for updates when they are available, www.californiahvip.org