Employee Spotlight – Roberto Campuzano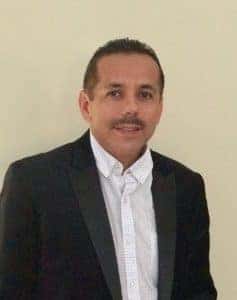 Employee Interview Questions with Roberto Campuzano
Work Related
How long have you been in the truck industry?
Sold trucks / trailers for about 15 years.
Have you always been in sales? Other professions?
Outside sales & CSR.
What do you like about working in sales?
The people / customers I deal with. And the rewards, of course!
What is your role here at Tom's?
Outside Sales
How long have you been at Tom's?
Three months.
What do you like best about working at Tom's? Best perk?
Working with Management & other departments. Everyone is also very easy to work with!
What are sales goals that you have reached?
Signing up new customers.
Any upcoming sales or deals?
Working hard to increase sales with exciting customers
What is the best advice someone has given you for succeeding in sales?
Build Relationships.
What is one important skill that you have acquired at Tom's?
Learning the individual trucks, as well as parts that we sell.
What piece of technology could not work without?
Laptop Computer, & Phones
Life Related
Favorite hobbies or activities?
Racquetball
How would you spend $1 million?
Traveling and see the world!
Favorite sports teams?
Raiders, Dodgers, Lakers
If you could live anywhere in the world, where would it be?
Europe.
What is the best vacation you have ever taken?
Cuba.
If you could host a talk show, who would be your first guest?
Rodney Dangerfield.
What would you do with "15 minutes of fame"?
Sports Announcer.
If you could stay a certain age forever, which age and why?
30 because of all the great experiences.
If you had $1,000 to spend at one store, which store would you pick?
Express Clothing.
Any funny sales stories?
I gave a presentation to sell two 53' trailers. My competitor quoted & sold then two trailers at cost to ensure they were going to receive the $20,000 equipment order per trailer. Because the customer was loyal to me, I received the order on the equipment which the profit were much higher than the trailer. So I ended up being the winner!
Worst pet peeve?
Someone lying to me…