FleetValue Reconditioned Diesel Particulate Filter (DPF) Program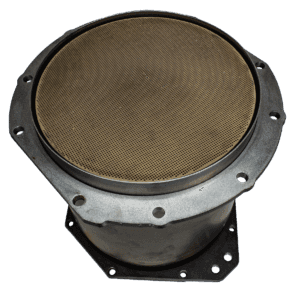 Isuzu added to the popular FleetValue line with reconditioned diesel particulate filters (DPF). The new 2-9408B-808-0 DPF for all 2016-current Diesel NPR HD/XD, NQR, NRR and 2018-current FTR trucks. The reconditioning process is applied to all FleetValue DPF's to ensure the performance meets or exceeds that of the OEM part. Per the owner's manual, DPF's should be serviced every 3,000 hours or 100,000 miles, whichever comes first. All FleetValue DPF's are backed by a 12-month/unlimited mile limited warranty.
**IMPORTANT**
California residents cannot be purchase/sell/or be shipped to due to current regulations.
The DPF Reconditioning program applies to the following Isuzu DPF:
Description
FV Part
Number
OEM Part
Number
Model Year
Our Price
Suggested
Retail
DPF:
Reconditioned
Filter
2-9408B-808-0 New
8-98287-808-0
3/2015 – 3/2020 N series
Diesel w/4HK13/2017 – 2020 FTR w/4HK1
$1,021.99 + Core
$1,952.07
 If you have any questions, please contact our Parts Department at (562) 921 -1411.