Interview: Randy Martin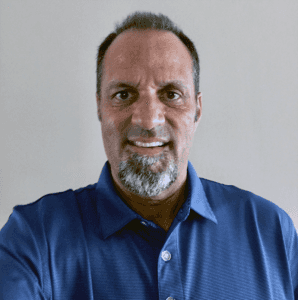 Work Related
How long have you been in the truck industry? Any other professions?
1 year in the Truck Industry and 20+ years in the Sporting Goods Industry.
Have you always been in sales?
For most of my adult life.
What do you like about working in sales?
Never the same day. Dealing with different people, and relationship building.
What is your role here at Tom's?
Pre-Owned Truck Sales.
How long have you been at Tom's?
1 year.
What do you like best about working at Tom's? Your favorite perk?
Having the freedom to work from home and build the business the way I know how to.
Goals that you have reached with Tom's?
Building a business in North San Diego County. Not there yet, but working on it.
Any upcoming sales or deals?
Working with 2 customers that should close within the month of March.
What is the best advice someone has given you for succeeding in service?
Listen and try and put yourself in the customers' shoes.
What is one important skill that you have acquired at Tom's?
Patience. Customers may only purchase 1 truck a year.
Life Related
Favorite hobbies or activities?
I enjoy hiking, baseball, golf, and watching live music.
How would you spend $1 million?
Payoff all my debt, save/invest, help family members in need.
Favorite sports teams?
LA Dodgers and LA Rams.
If you could live anywhere in the world, where would it be?
That is a tough one because I have not traveled the world. One place I would love to see is Greece.
What is the best vacation you have ever taken?
Both in Mexico. Cancun and Cozumel.
What piece of technology could not work without?
My phone and laptop………because of work, not social media.
What would you do with "15 minutes of fame"?
Work with kids and let them know to pursue what they love, not what someone wants them to be.
If you could stay a certain age forever, which age and why?
40ish. Old enough to know and young enough to pursue.
Any funny sales stories?
None that I can think of at this time.
Worst pet peeve?
People that talk about themselves and never take a break to listen.
˙