Interview with OJ Manriquez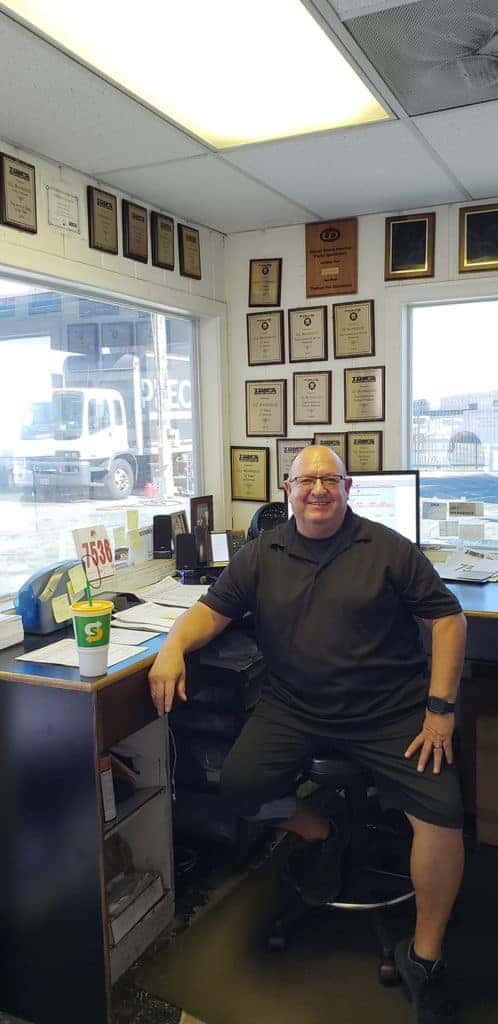 How long have you been working at Tom's and what is your role here? I've been with the organization for a little over 22 years.
What did you do prior to working for Tom's Truck Center? I used to work for the City of Orange in the transportation/parts department.
What do you like best about working at Tom's Truck Center? I like the people I work with, everyone gets along so well. Plus, my position keeps me busy and active.
What do you like most about working in the service department specifically? In all honesty, it's making big sales and helping customers.
Goals that you have reached with Tom's? It's not exactly a goal, but I push myself to work hard and to do the best I can every day.
What is the best advice someone has given you for succeeding in this job? Never give up. Don't hit the curbs and stop. Thanks, Greg Halsne!
What is one important skill that you have acquired at Tom's? I've gotten better at offering services to customers. It took me some time, but I feel I'm great at it now.
Life Related
Favorite hobbies or activities? I like doing yard work, playing golf, occasionally gambling, and spending time with my grandkids.
How would you spend $1 million? I would spend it wisely. Send my grandkids to college. Probably invest too.
Favorite sports teams? The Dallas Cowboys.
If you could live anywhere in the world, where would it be? I would say Scotland.
What is the best vacation you have ever taken? When I took the whole family to Hawaii for my wife and I's 30th anniversary. It was great!
What piece of technology could not work without? My cell phone.
If you could stay a certain age forever, which age and why? 62, since it's the beginning of retirement.
Any funny sales stories? Nothing I can particularly say here. But in person, sure!
Worst pet peeve? It's not a pet peeve, more of a dislike. But when people are dishonest. Just tell the truth.