Mega PDC's Same Day Delivery Service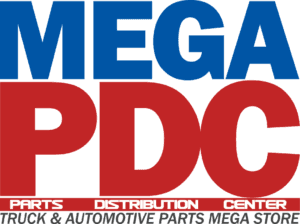 Mega PDC is the nation's leading retail and wholesale warehouse of original factory and used auto parts in the United States. Our friendly and knowledgeable staff can help you locate even the hardest to find auto and truck parts. With over One Million parts in our warehouse, we offer Same Day Delivery for any local business or resident within a 50-mile radius of our Garden Grove location. Here's what you can expect from our Same Day Delivery Services:
Where is same day delivery available?
We can ship anywhere in a 50-mile radius of MEGA PDC. Some locations as far as 60-miles!
How late can a customer order to receive same day delivery?
1 p.m. for anything outside of a 35-mile radius. 3 p.m. if you are located in a 10-mile radius.
How late are items delivered?
Your dinner won't be interrupted. The latest delivery time is between 5:30 – 6 p.m.
What are some benefits of Mega PDC's Same Day Delivery Service?
Items are delivered by a FedEx professional driver, and you receive a guaranteed time frame for your delivery. If you're located within a 10-mile radius of MEGA PDC you may be eligible for a 1-hour delivery time.