Pre-Owned 2014 International 4300 10' Dump Truck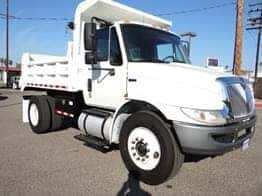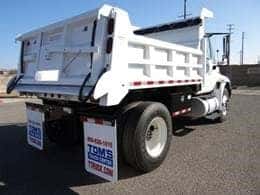 Do you have some sand, gravel, or construction waste you need transported and dumped? The 2014 International 4300 10' dump truck is a must have for all your loading and unloading needs. With a 155" wheel base, you will have a solid turning radius with stability to match. The body of the truck isn't the only place that will hold your cargo. There is a large container on the side of the truck for whatever your storage needs may be. Once inside, you'll see premium features like air conditioning and heating, cruise control, AM/FM radio with an aux port and standard airbags for driver and passenger.
If you have any questions about this truck, give us a call at 1 (800) 638-1015 and we'll gladly help you out. Tom's Truck Center keeps our customer's trucks working efficiently and profitably.