The Mega move of the PDC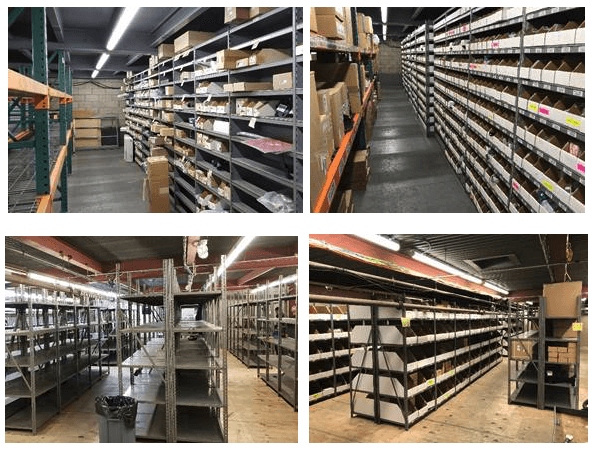 Now that the Mega PDC has moved from its Garden Grove location to become part of the Tom's Truck Center – Los Angeles location, our parts and service dominance over the medium-duty truck industry is well on its way! It took months of planning, tear down and rebuilding of racking, construction, wiring, heavy lifting, organizing, and help from employees to get the job done right. This move brings added benefits to all our customers and employees. First and foremost, the location. Directly off the 5-freeway at 13443 E. Freeway Dr. in Santa Fe Springs, makes it very convenient to come and go. Now, our Parts department is in the same place as our Service department, which makes it much easier for our technicians to get the right part to fix your vehicle fast. Secondly, being at Tom's Truck Center – Los Angeles offers us more space for over a million new, used, and aftermarket parts, 4 floors of space! There's so much space that we have a conveyer belt system to move the parts more easily.
Our goal was to make Tom's Truck Center – Los Angeles a one stop shop for all our customers medium-duty truck needs. We are confident that this move will make things more timely and convenient for our customers, and also more efficient for our employees.