Tom's Truck Center: The Isuzu FTR is ready to compete!
Written by Chris Kaiser
Isuzu Commercial Truck of America has brought back one of its most popular cab-over trucks, the Isuzu FTR. Businesses have been waiting for Isuzu to re-launch the FTR, and they are now on commercial lots for purchase. Isuzu wanted to take the launch a step further, and put its performance to the test, against the competition: Freightliner M2, Navistar Durastar, Hino 268A, Ford F-650, and a Kenworth K270. The Sports Car Club of America (SCCA) put these trucks through various tests, and the FTR performed extremely well.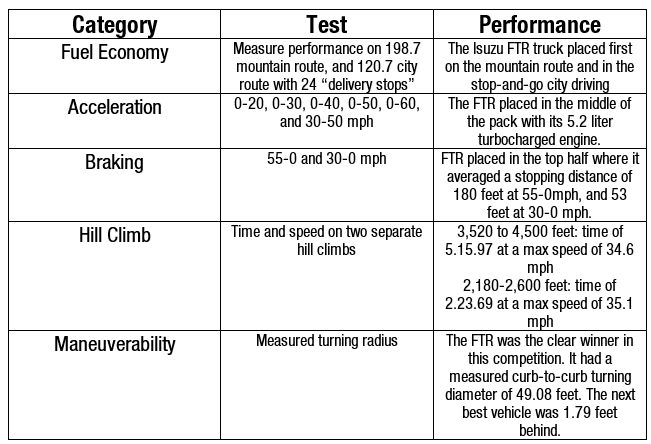 The Isuzu FTR is the complete package, and performed at a high level against all the competing vehicles. The FTR is the perfect combination of performance, efficiency, and dependability. Tom's Truck Center has the FTR on the lot, and is ready to build it out to fit your needs.