Two is Always Better Than One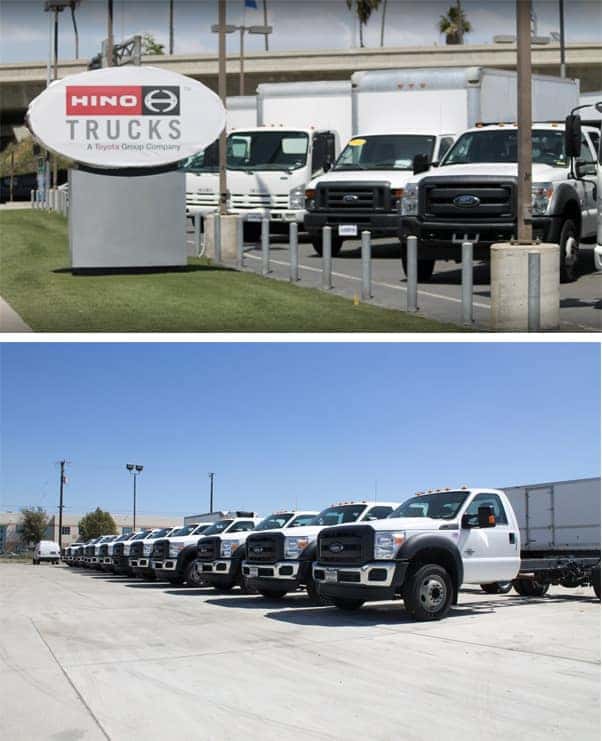 Tom's Truck Center has two locations, one in Santa Fe Springs and the other in Santa Ana. Having two locations comes with great benefits to our customers. Benefits like having two New and Used Sales Departments!
Each location has a dedicated sales team that is ready to help you out. If you want a new or used truck, our salespeople will be able to show you everything that location has in stock, and also inform you of what is available at the other location. If there's a truck that you want that isn't at the location you're at, the salesperson can either have that truck delivered for you to look at and test drive, or can set you up with their partner at the 2nd location for viewing. We can also help you by putting a new or used truck body on any of the trucks we offer, and are capable of body transfers if you choose to keep your old truck body. If you're looking to have your truck appraised for a trade-in, we can do that as well.
If you would like to visit our Los Angeles location, you can find us at 13443 E. Freeway Drive, Santa Fe Springs. If you would like to visit our Orange County location, you can find us at 909 N. Grand Ave, Santa Ana. If you have any questions about purchasing a truck, give us a call at 562-921-1411. Our Sales departments are open Monday – Friday from 8am – 6pm and Saturdays from 8am – 1pm.